Competence creates a head start. And a head start creates success.
Entrepreneur, movitator, doer and implementer. Interim Manager.
Our reputation as a successful Interim Management & Senior Consulting company is based on a professional approach and state-of-the-art methods, our experience, broad expertise and our values, which we exemplify and implement on a daily basis.
Entrepreneur, movitator, doer and implementer. Interim Manager.
I am first and foremost an entrepreneur myself. As the founder of several companies, formed into a strong and diversified group of companies, CEO and Chairman of the Board of Directors, I know exactly the challenges and the day-to-day business. I bring this experience, coupled with my expertise, to the task as a solution finder and situational understanding. As a temporary maker. As a modern leader and entrepreneur, I know how to become and remain successful. I am the contact person for all levels in the group or medium-sized businesses – authentic, straightforward and transparent.
I describe myself as a strategy developer, a turnaround champion with a results-oriented hands-on mentality and a passionate entrepreneur with innovative business sense. My principle is simple and demanding at the same time: identify tasks, take responsibility, implement with competence. Through "challenge and support" as well as motivation and modern, agile structures, I win over the entire team and thus achieve success together.
"Hand in hand with the client I find the best solution and implement it together."
My profile. My experiences. My life.
Entrepreneurs and Interim Management
Frank Dietrich is a full-blooded entrepreneur. After a design apprenticeship in the field of mechanical and plant engineering in southern Germany and basic military service, he completed a first degree in industrial engineering in Switzerland. Between 2008 and 2009, he worked in Zurich for a well-known supplier of industrial components as a product manager and project manager for prototype construction. Subsequently, Ihne was brought to a leading supplier of wire processing machines to modernise and further develop the organisation. Only three years later, he took over the company as the main shareholder and, together with four other newly founded companies, expanded it into a small group of companies in the fields of machine and plant construction, control technology, contract manufacturing using machining technology and online sales. In 2018, he sold the operative business. Frank Dietrich sits on various boards of directors, including as president of SIGEMA Holding AG, which holds strategic stakes in companies from a wide range of industries. From 2018 to 2022, he was also a partner at CYLAD Experts (formerly SeestattExperts), a senior consulting & interim management organisation. Frank Dietrich holds an Executive MBA degree in General Management from the University of St.Gallen (HSG) and a B.A. in Industrial Engineering. A detailed curriculum vitae with references is available on request. Contact us. Link
Education:
Vocational training as a design engineer in the field of mechanical and plant engineering
Industrial Engineering B.A.
Executive MBA in General Management, HSG
I am…
…. Determined, strong in implementation, organised, pragmatic and decisive and an analytical strategist. Proud father, family man, entrepreneur, buddy, sportsman, hobby cook, networker and bon vivant.
I can…
… Managing companies strategically and operationally. Steering and realising projects. Place products. Optimise processes and costs. Manage investments. Developing strategies. Direct communication and complexity. Collegiality and leadership. Restructuring, development and sustainability.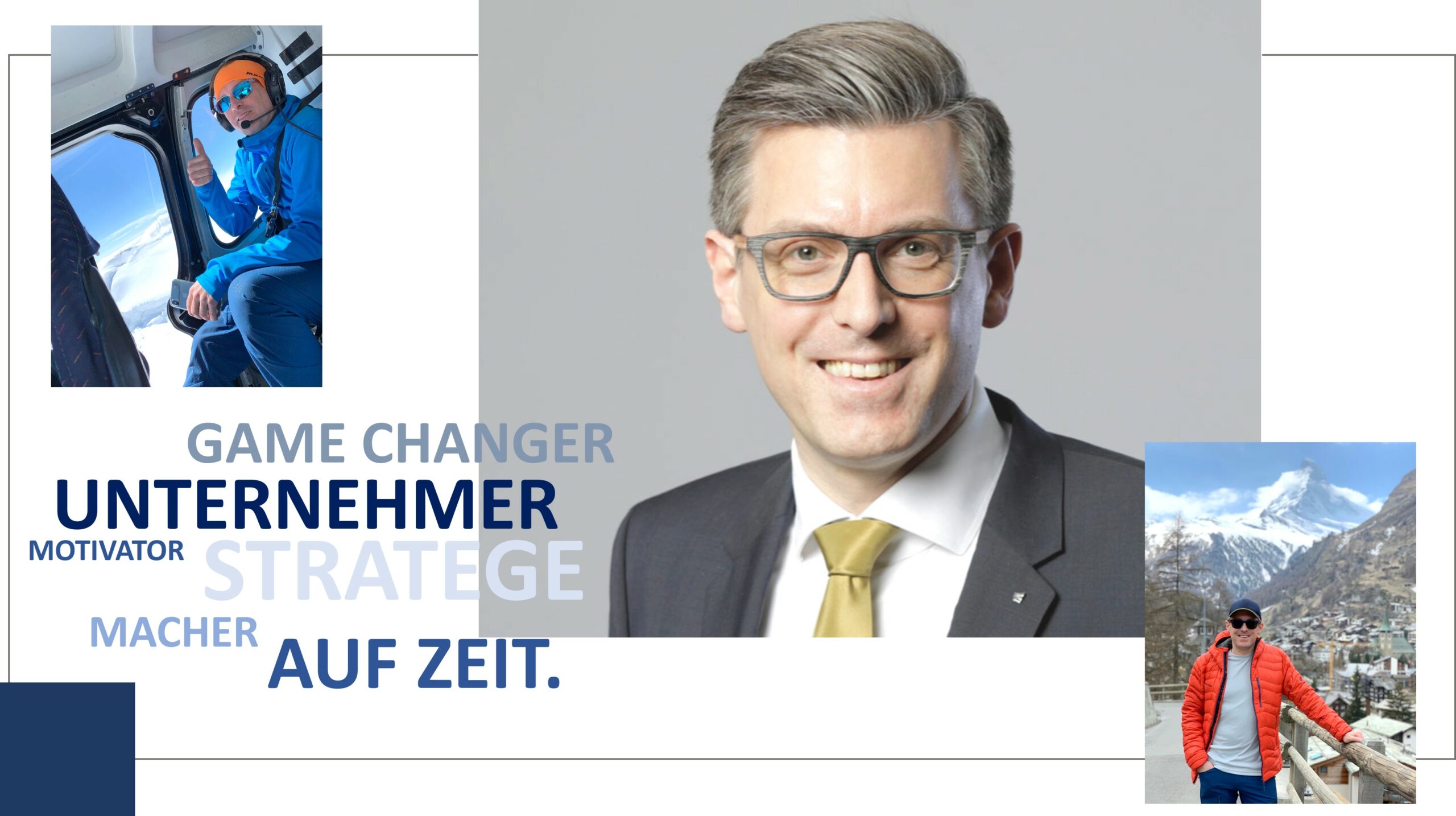 My values. My strengths.
Live and model. Leadership personality and authentic motivator.
"I can only demand from my counterpart what I myself exemplify." Following this principle, a lot of passion and my ability to inspire and motivate people quickly, I create a special culture of trust, striving for competence, advocating openness and free entrepreneurial action. This as a whole makes an organisation more agile and stronger, creating a huge competitive advantage.
Competence. Continuous training and the exchange of knowledge raises the level of each individual. The passion to achieve and improve are skills that one has and also wants to constantly develop. Learning something new every day and measuring oneself against best practice – these are the advantages from which the client ultimately benefits.
Entrepreneurship. Every entrepreneur knows what it means to be self-employed. It means bearing great responsibility. In our mandates we take responsibility from day one. This guarantees the client the best results and a sure success.
Transparency. Communicate transparently with the client and the team. Honest and open to criticism and counter-arguments. Open communication, transparent, is one of the most important building blocks for implementing something "new". Because it requires the entire team.
Trust. Comprehensible decisions and keeping one's word are the basis for a healthy relationship of trust. We stand by our word. And we take responsibility from day one. Thinking and acting like an entrepreneur.
Innovation. New ideas, "think outside the box", experiences and impulses from scientific research Further are topics for dialogues to act across topics. New ideas, fresh thinking impulses let something new emerge.
Experience. We use our experience as entrepreneurs, founders, CEOs and board members to support our clients every day. We understand the needs and concerns – we are entrepreneurs.