Think and act like an entrepreneur
Conceive. Realise. Change. With a HANDS-ON mentality.
My core competencies lie in strategy development, corporate management, realignment and performance improvement as well as in the transformation towards sustainability. I support companies in their strategic and operational development, in consistently exploiting growth potential, in establishing agile structures and effective processes in order to continue setting the course for success.
In the position of an interim manager at C-level and project management level, you have to quickly get to grips with new structures, processes, products and organisations and identify with them. As a full-blooded entrepreneur and hands-on leader, I used my experience, expertise and modern methods to optimise, modernise and sustainably develop companies with different business areas.
I support my clients especially in the areas of restructuring and reorganisation as well as in shaping future viability and change. The strategy and the associated goals of long-term stabilisation, value enhancement and sustainable further development of the company are the top priority.
I am an expert, solution finder, entrepreneur and maker – temporarily.
CRISIS MANAGEMENT  I  LEADERSHIP VACANCIES I  PROJECT MANAGEMENT  I  GO-LIVE
Operational and strategic focus areas
Restructuring and turnaround
Development and implementation of immediate restructuring measures (cost reduction, process and personnel optimisation) to achieve the turnaround. At the same time, the creation of a concept for the realignment of the company or parts of it in order to secure longer-term value creation and competitive positioning. [more..]
Shaping sustainability and change
Securing corporate development and strategy as well as increasing value creation and performance through efficient measures. Project management in the areas of setting up and transforming new business units at home and abroad, introducing new products and technologies, GO-LIVE as well as due diligence and mergers & acquisitions. [more..]
Sustainability transformation
ESG stands for operational standards concerning the environment, social issues and corporate governance. The future lies in doing business sustainably and transparently: from strategy to implementation to reporting. Different companies are at different stages on the way to a more sustainable business model. [more..]
An interim manager is the ideal solution for changes, capacity and know-how bottlenecks as well as projects. Fast availability, many years of management experience, industry knowledge and functional know-how enable a broad spectrum of deployment in the line and in project organisations.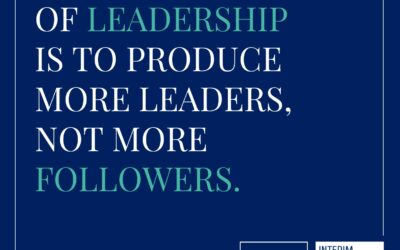 𝗦𝗜𝗚𝗘𝗠𝗔 𝗠𝗔𝗡𝗔𝗚𝗘𝗠𝗘𝗡𝗧 𝗣𝘂𝗯𝗹𝗶𝗸𝗮𝘁𝗶𝗼𝗻:LEADERSHIP Einer der häufigsten Fehler!Kontaktieren Sie unserTeam - wir helfen Ihnen gerne mehr LEADERS in Ihrem Unternehmen zu generieren. Ein wichtiges Puzzle-Teil für langfristigen Erfolg....
read more